What to expect in a craniosacral therapy session
For your newborn and growing baby
For your toddler, preschooler or big kid
For yourself
What to expect in a session for your newborn and growing baby
Catherine brings a gentle, calm and capable presence to help with your baby. She follows your baby's lead in session with your guidance. Newborns can wear whatever is right for them; whether unclothed for skin to skin breastfeeding, or clothed. Older babies are clothed in session.
Your baby's first session includes a comprehensive intake, assessment, therapy and home program. Depending on the issue, initial sessions may be long; running 1.5 to 2.5 hours. Breastfeeding sessions are 2.25 to 2.5 hours. Fees for breastfeeding sessions are capped. These terms also apply to babies recovering from difficult birth and other very early issues. Follow-up craniosacral sessions for concerns other than breastfeeding may be shorter.
Home visits for breastfeeding are available in the first two weeks of life in the Twin Cities metro, depending on Catherine's availability. After two weeks of age, babies and mothers come to Catherine's home therapy space.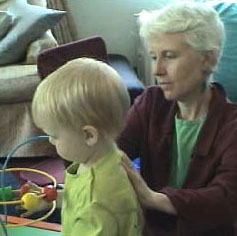 Fast birth, painful breastfeeding, resolved
Gentle craniosacral therapy taps into calming inner rhythms to help a child's nervous system modulate states of excitement and calm.
What to expect in a session for your toddler, preschooler or big kid
Catherine provides responsive care with priority for your child's trust and comfort. We will follow your child's lead in session with your guidance and goals. The therapy space is set up for play for young children. Bring your child's favorite toys, books and activities. We will be seated on the floor for engaged bodywork and play. Craniosacral therapy for older children is on a massage table
Your child's first session includes a comprehensive intake, assessment, therapy and beginning home program. Session length is dependent on your child's capacity for attention. Usually craniosacral therapy sessions are 1.5 hours, but may run shorter for subsequent sessions. Craniosacral for children are all held at Catherine's therapy space in Minneapolis.
My objective in session is to provide therapy for your child and a home program for you, so that together we can help your child move forward.
What to expect in a session for yourself
Craniosacral therapy for adults is on a massage table with clients fully clothed. Your first session is 1.5 to 2 hours. Subsequent sessions are usually 1 to 1.5 hours. Initially 2-3 sessions will be scheduled to move therapy along effectively. Craniosacral therapy touch is very light with gentle vibration. This may be combined with myofascial therapy, other somatic therapies, and alignment activities depending on your concerns and goals.